Lullaby for a Snowy Night: Holiday Music From Near and Far
Maria Dolnycky
Piano
© Copyright - Maria Dolnycky / Maria Dolnycky (844667012729)
A magical winter mosaic of both the familiar and the rare, from ancient Christmas carols in dance form, to festive favourites as well as the classics.
Lullaby for a Snowy Night is a magical winter journey to various corners of the world. Both familiar and rare, the selected pieces range from calming slumber songs and ancient carols rooted in dance form, to popular themes from a beloved childhood ballet. A dream-like tone is set with the title track Lullaby for a Snowy Night by Jean Coulthard, one of Canada's most celebrated composers, and continues with works by Reger, Brahms and Liszt. The next segment features carols from France, Romania, Ukraine and England before the path takes a turn toward holiday favourites, such as The Nutcracker and Sleigh Ride. Traveling through Italy, listeners encounter the recurrent theme of bagpipers who descend into Rome from the surrounding hills in the days preceding Christmas. The nocturnal journey fittingly concludes on an uplifting note with J. S. Bach's Jesu, Joy of Man's Desiring, transcribed for piano by Dame Myra Hess.
Listen to and purchase Lullaby for a Snowy Night at CD Baby:
http://www.cdbaby.com/cd/mariadolnycky2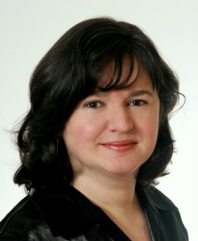 Maria Dolnycky is a graduate of McGill University in Montreal, Quebec, where she earned Bachelor and Master of Music degrees in the class of Ljerka Wollmarker-Blume. As a scholarship recipient from the Alban Berg Foundation, she went on to study at the University of Music and Performing Arts (formerly the Hochschule für Musik und darstellende Kunst) in Vienna, Austria, in the class of Walter Fleischmann. Maria also studied under the tutelage of Dorothy Morton, André-Sébastien Savoie and Leonid Brumberg. She is a laureate of Montreal's Debut competition, and her live recitals have been broadcast on CBC Radio's Music from Montreal and Radio-Canada's Jeunes Artistes.
Maria is an active member of the College of Examiners at the Royal Conservatory of Music, and manages her own teaching studio in Toronto as a piano and theory instructor to a diverse group of students. Classes include individual instruction at all levels as well as performance classes that focus on specific aspects of technique and artistry. She performs often in the capacity of accompanist and collaborative artist, and has recorded two solo CDs: Poetic Moods - rare works by early 20th century and contemporary composers from Ukraine, including two world premieres by Yuri Ishchenko, and Lullaby for a Snowy Night - a mosaic of holiday music from near and far. Poetic Moods has enjoyed favourable reviews in several publications, including the American Record Guide. A fascination with visual art inspired her in 2008 to create and launch Music on Canvas, a multi-media gallery recital series combining live music and fine art.
© Maria Dolnycky 2013. All rights reserved.